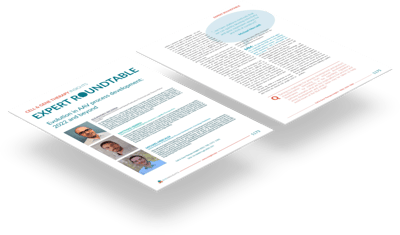 Over the last decade, the number of clinical trials involving recombinant adeno-associated viral (AAV) vectors has dramatically increased, the diversity of serotypes has expanded and the demand for larger quantities of highly purified material manufactured to cGMP standards has rocketed.

In 2019, BioInsights hosted a popular roundtable video and article with leading experts in AAV vector process development. Two eventful years later, the panel has been brought back together to discuss how viral vector manufacture is evolving and what we can expect in the future.
Download this whitepaper to learn the answers to these questions and much more:
What are the key areas of uncertainty for the gene therapy industry at present?

What have been the key advances in AAV manufacturing technology over the past two years?

What are the key pathways forward on the bioprocess side if the field is to address toxicity concerns?